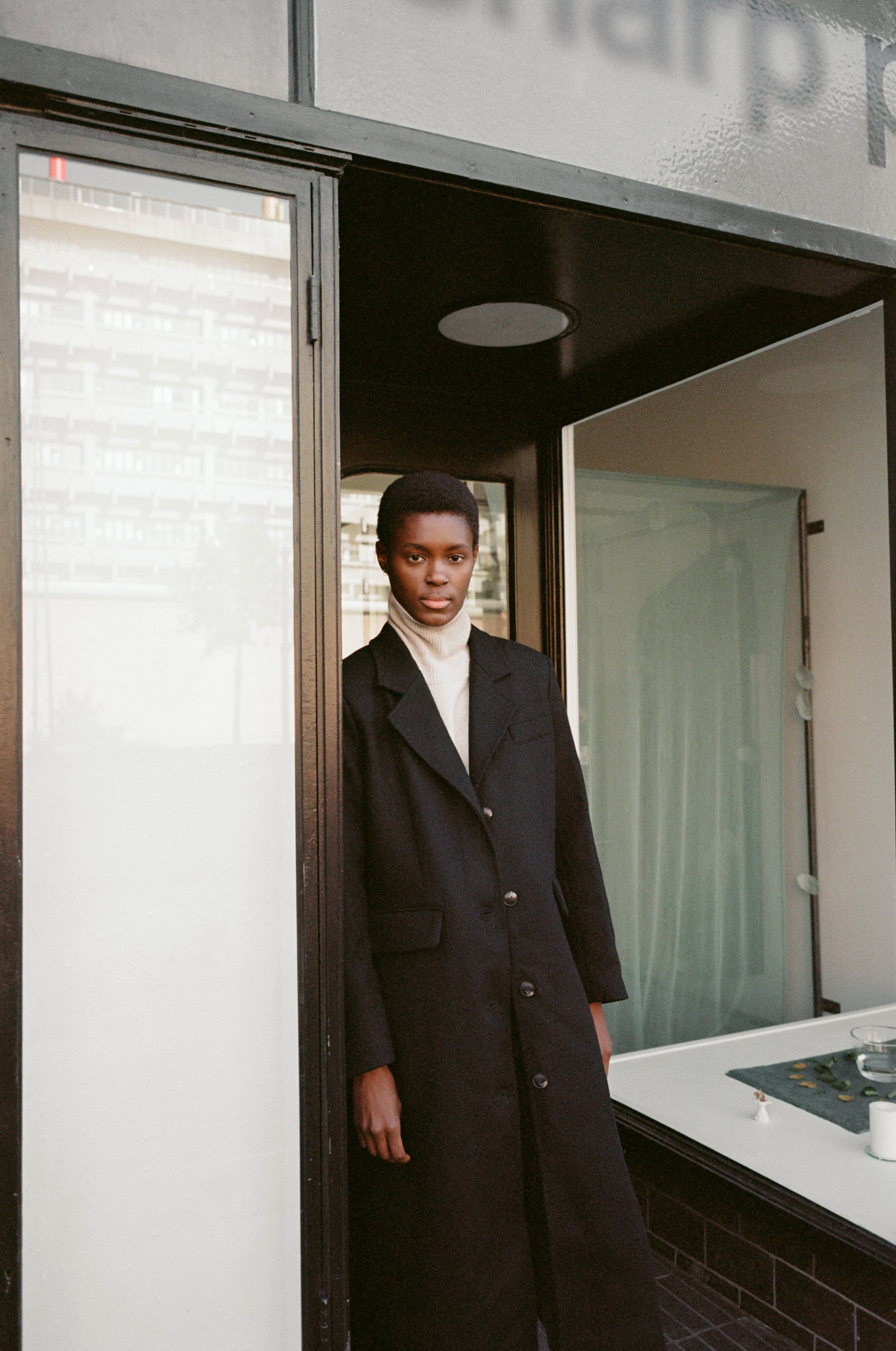 When entering the small Sharp Projects art gallery space in Nørrebro the first thing that strikes you is this clean and cutting-edge vibe. Only a few installations and sculptures that leave room for reflection. The space is owned by Ilethia Sharp. Model and since last year, also art gallerist.
Ilethia started modelling while she studied art history in New York and later art curating in Vienna. But it was not easy to find the right balance between studying and modelling so at some point she decided to scale up her modelling career after her studies. However, after some years she felt a need to go back to where her passion started. In the art world.
Ilethia wearing the Kaia coat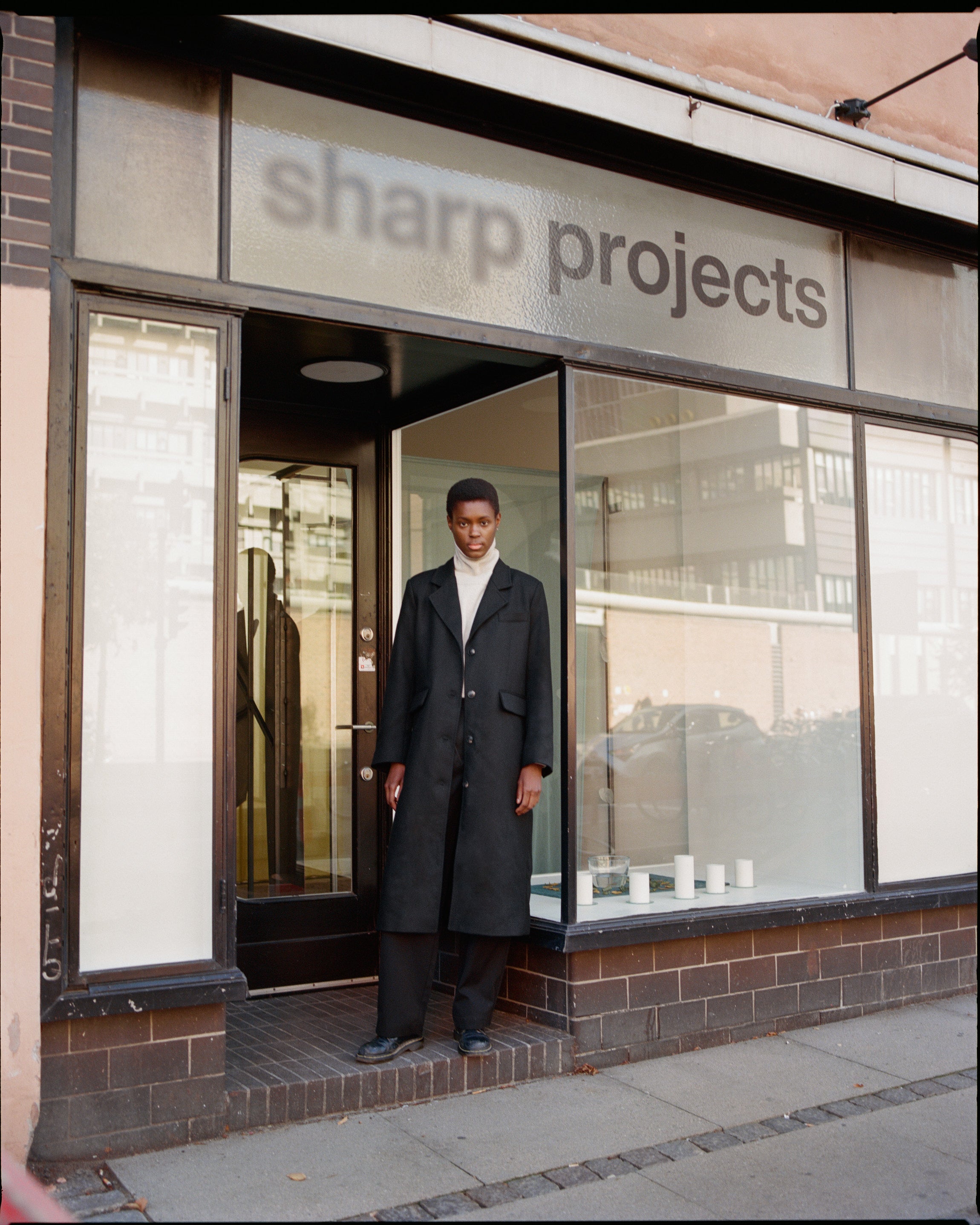 "When modelling I am the subject and when I show up everything is already decided. Now I am the creative person behind and the one handling the compositions. I like that."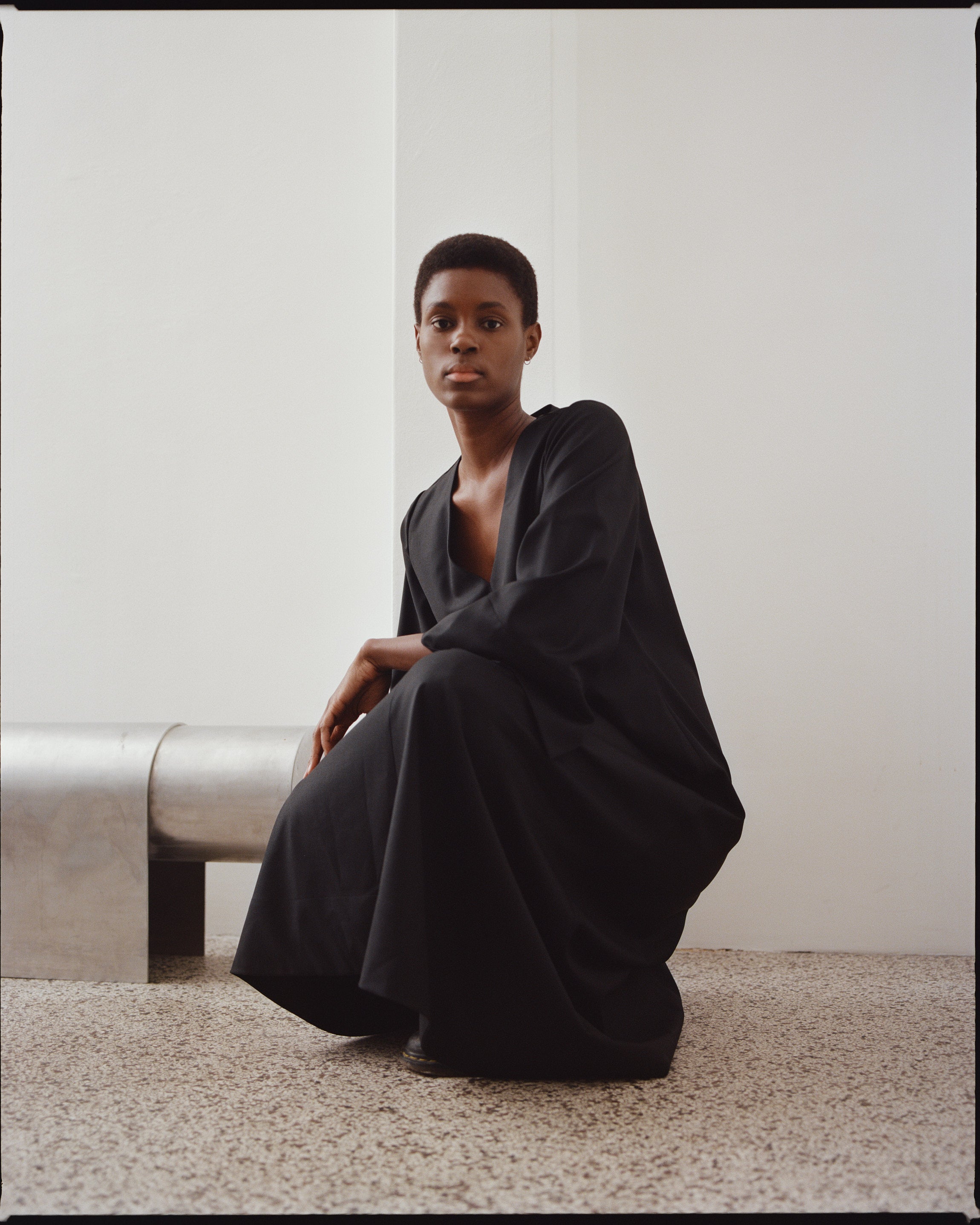 Before she moved to Denmark and before working as a model, she did PR for different art institutions in New York. Unfortunately, she often found herself writing about exhibitions that she didn´t like.

"I often advocated for something that I didn't believe in. And I felt that I could manage better myself. So, I slowly started to curate exhibitions and art spaces in The States as well as in Venice - and I also did an exhibition here in Copenhagen,"she says.

That was also when the idea about moving to Copenhagen came up.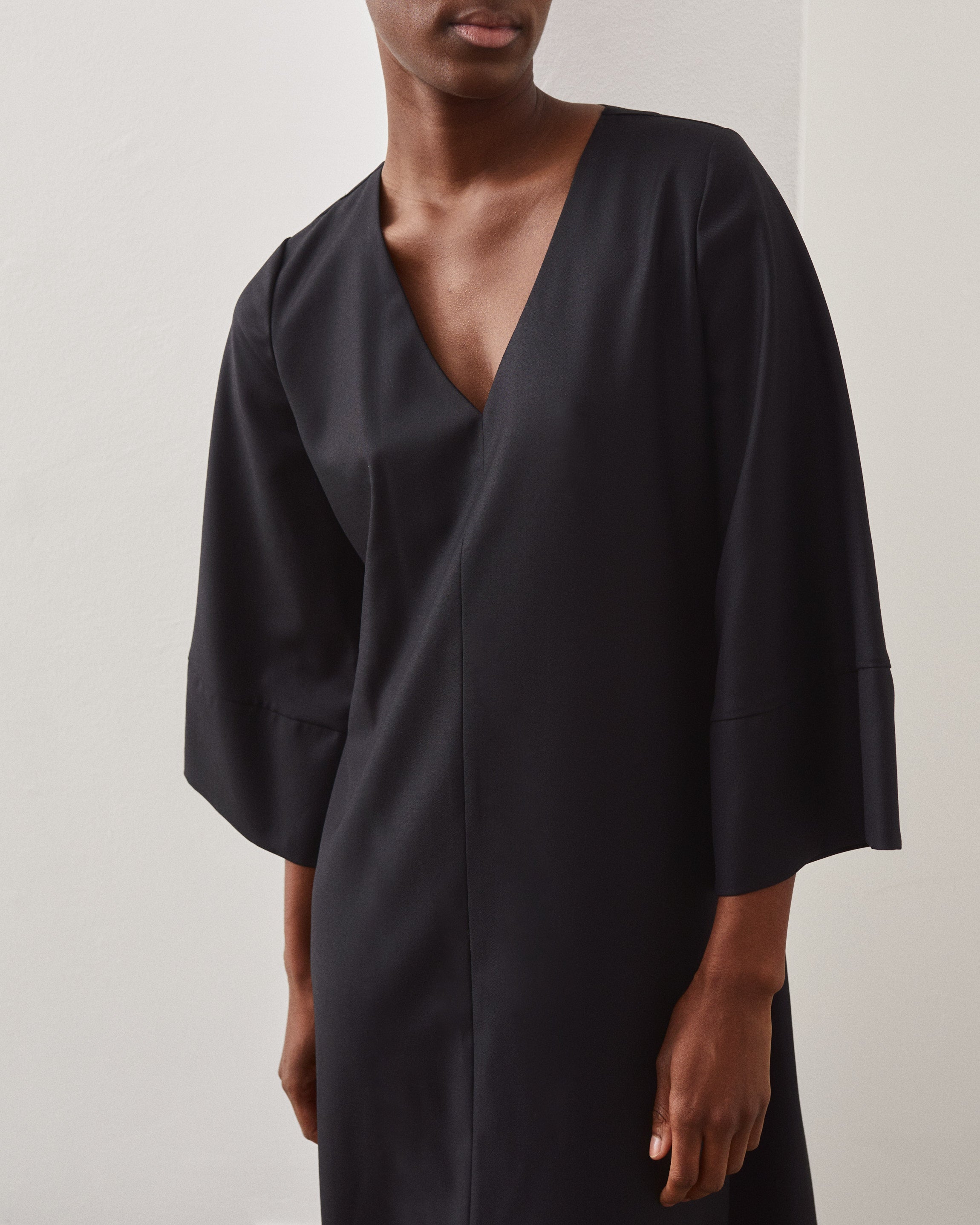 Ilethia wearing the Joanna Dress
"Art it the lens that I see the world through. Art is how I learn about the world. It is my way of communicating. I feel that the art world is the right place for me. I am always thinking in concepts and have tons of ideas and drafts for exhibitions on my computer."
The current exhibition by Anne Louise Blicher is named Grief Shrine:

"The exhibition is about grief of lost nature and the theory that the changing climate can change our mood and make us depressed. Like when you get a winter depression – just on a more serious and global scale,"she says, referring to the Great Salt Lake in Utah, which is drying up, and Kalveboderne in Copenhagen, which, as the sea level is rising, is at serious risk of flooding.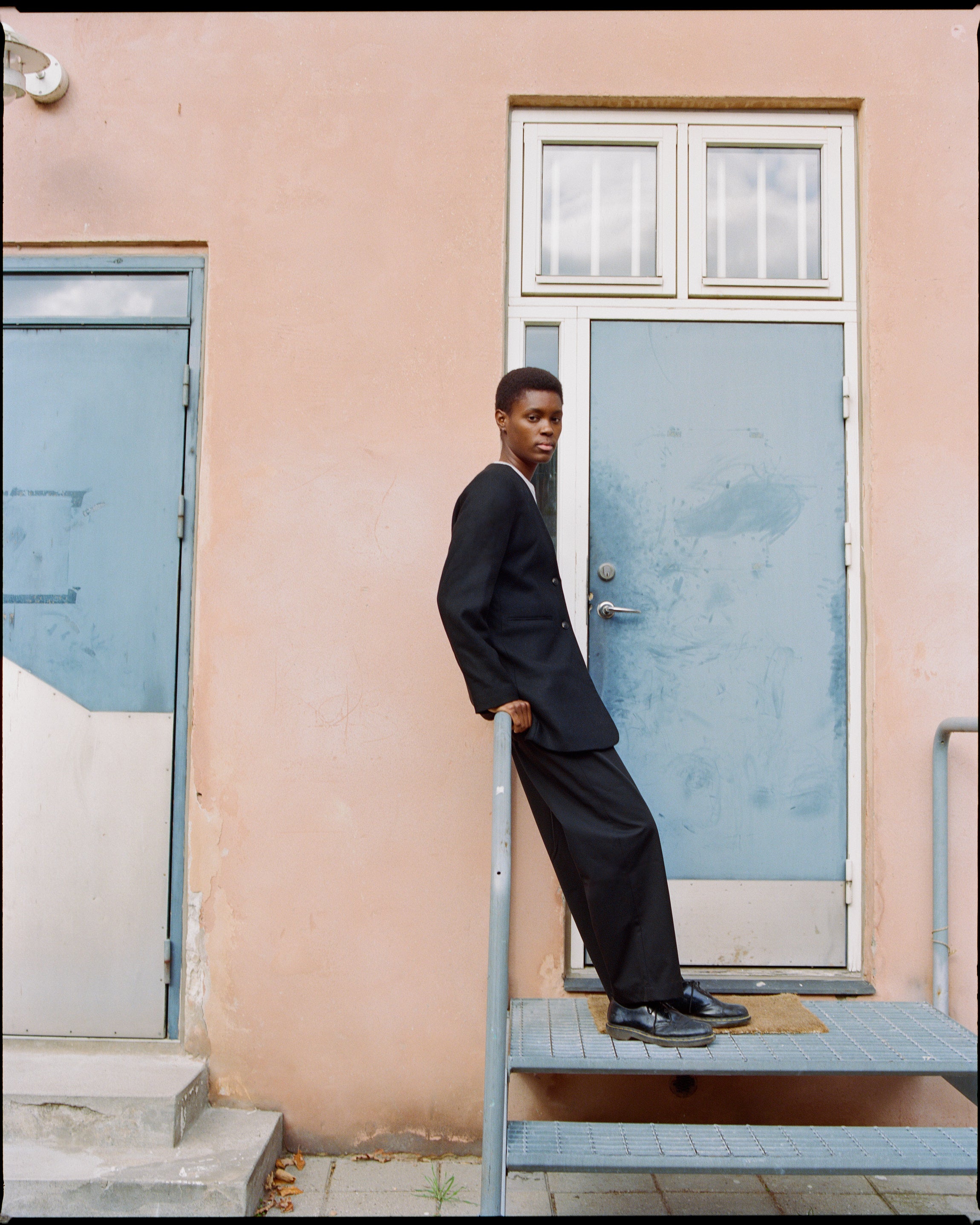 "In general, I am interested in what the artists are making art about. For that reason, a lot of the artists that I curate are making art about the climate."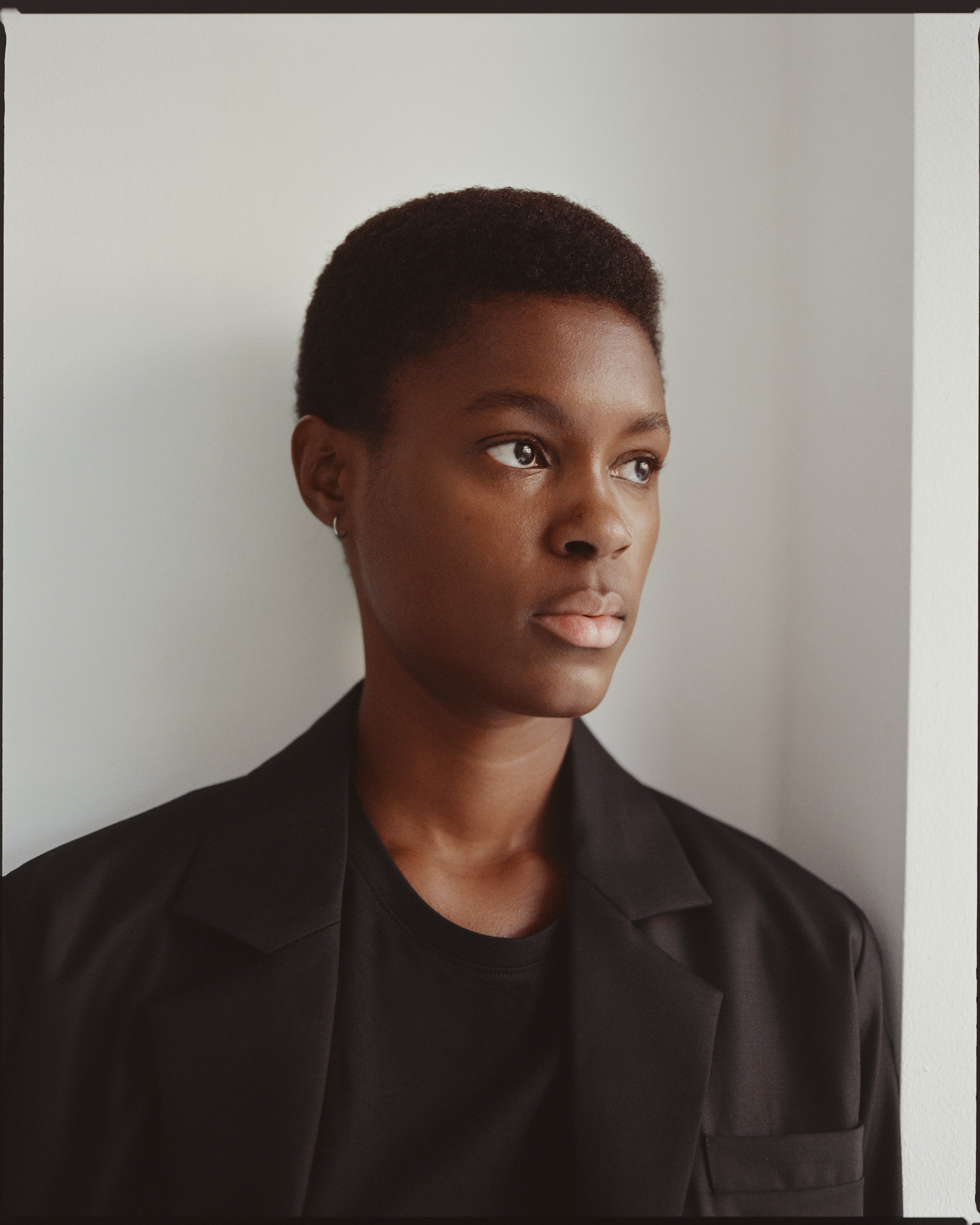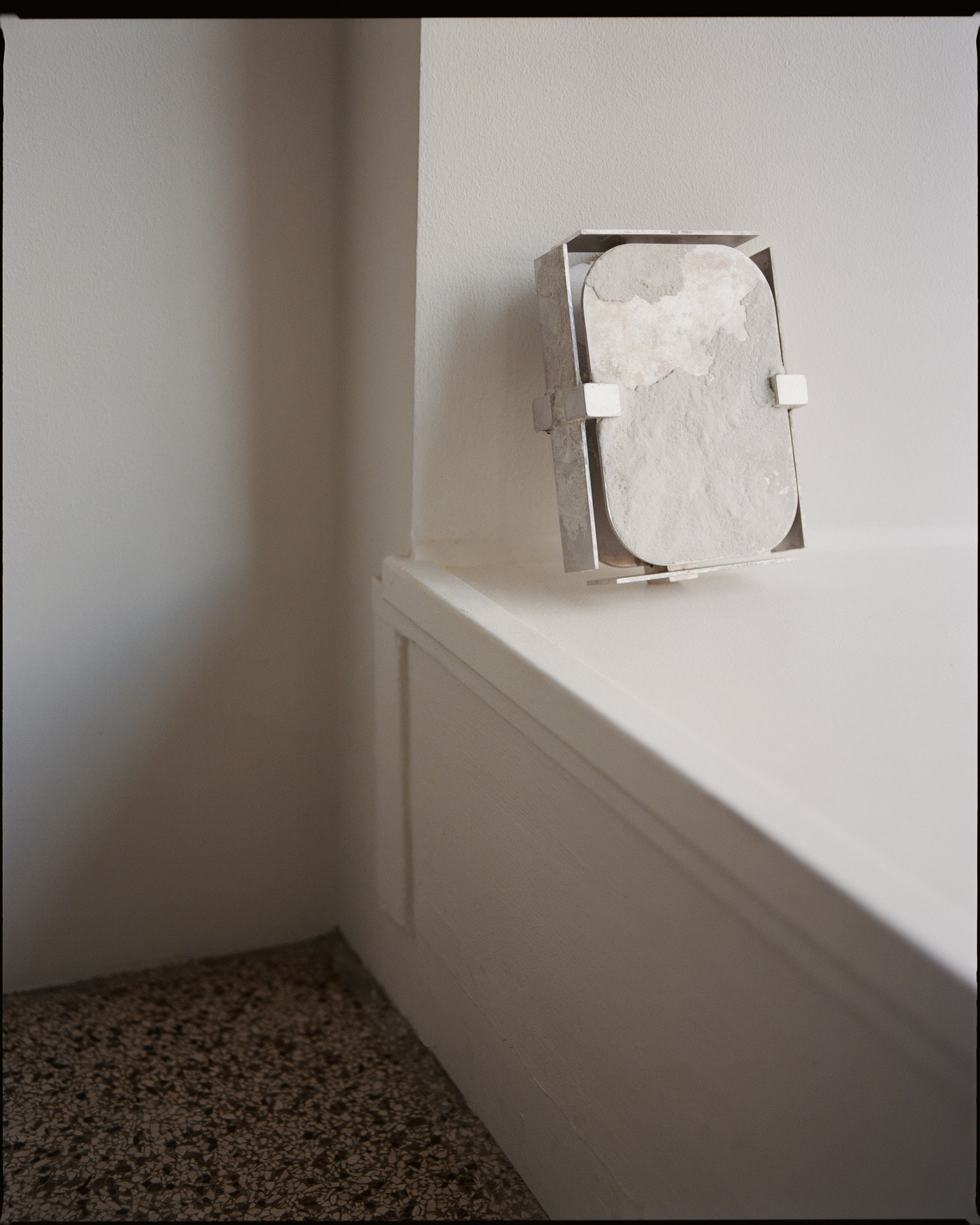 While talking to Ilethia we can´t help thinking about her cool last name, Sharp. It seems to go hand in hand with her personality. She is straight to the point, however a bit shy. Maybe this is why Sharp in the Sharp Projects logo is a bit blurry?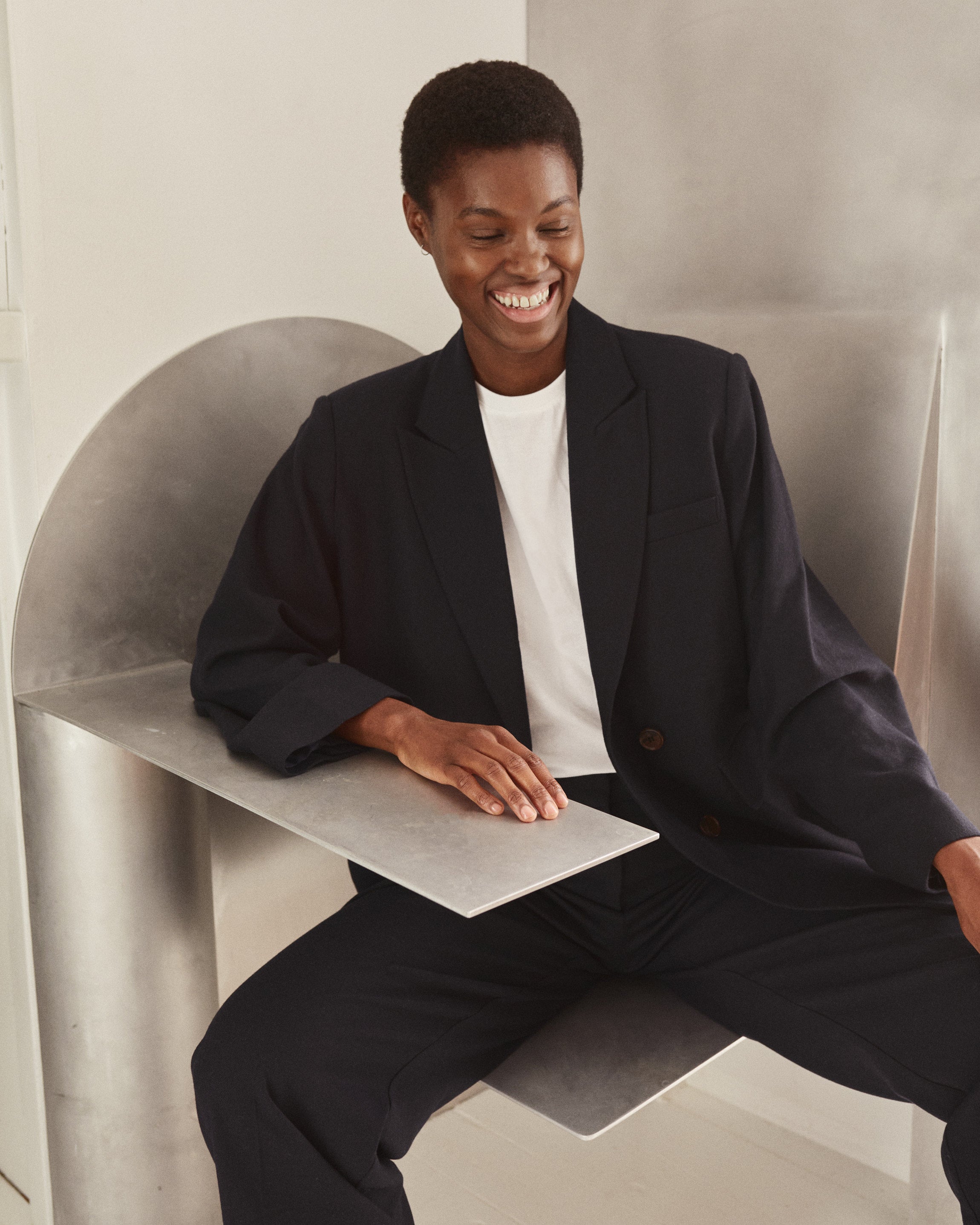 "I like to show things that are straight to the point. Before you enter my space, things may seem a bit unclear. Then you come inside, and things become clear. That's the vision."